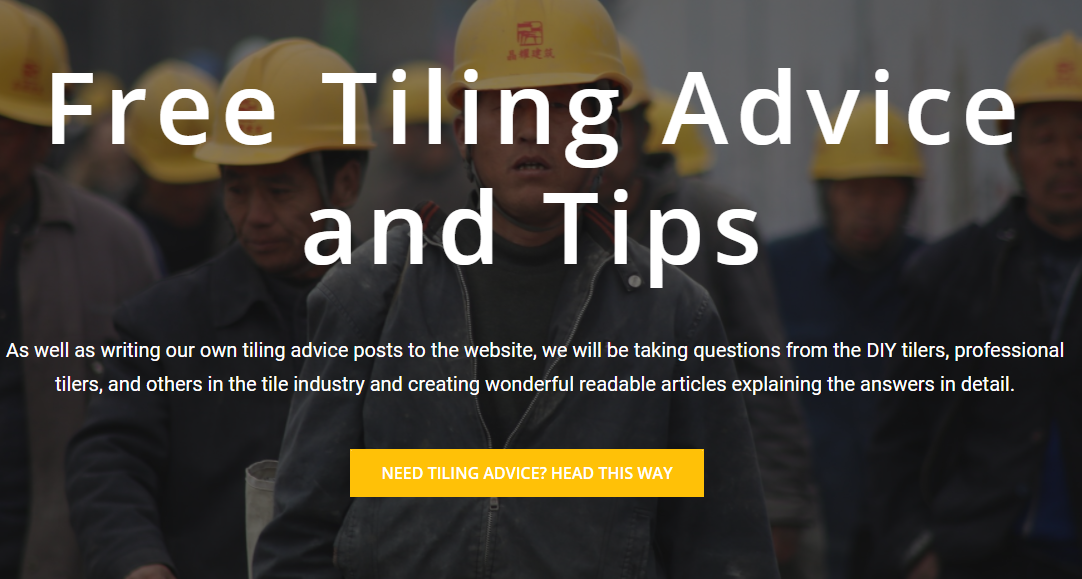 Welcome to our new Free Tiling Advice service
TileAdviceLive.co.uk is a new Free Tiling Advice Service for Wall and Floor Tiling across the UK. We can offer a whole host of services to the UK tile industry, all free of charge.
Trust This New Free Tiling Advice Website?
Sure.
Whilst the website is new, we're a team of self-employed men and women from within the tile industry. Either currently working for or with another existing related company in the tile industry, or fully freelance.
The people behind this website are all elite in their field and will be on hand at any stage you wish to ask us to be of service. Anything you wish to do yourself is fine. Or we can guide you, and leave you to it. All for free.
What we're hoping to eventually do is find a service whereby we're all helping tile shops with their enquiries, helping adhesive manufacturers by specifying before you're getting in touch with them, to make their life easier.
And we can use Computer Aided Design software (and our expert on computers) to design your layout for free – so you can pass that to all the tile shops online, or print it off if you're old-school and wish to physically wander around stores during this crazy pandemic (rather you than me!) – all for free.
We would eventually hope that us recommending enough people to enough tile suppliers and manufacturers that we get exclusive discounts from them and pass some of that onto you, and keep a bit for our team of professionals who have helped a lot of people for free by this point – and don't ask for much.
Donations would be appreciated but aren't required. And we wont take donations once we're running at a profit sometime in the next couple of years.
We don't wish to take on stocks ourselves. So that we can use the stocks already in the country, and get a fast delivery service right to your door on the day you need each of your products. Whether one big delivery (if you have the space) or timed-slots over a week or more so that you or your tiler is able to crack on and not be sipping too much tea in his van waiting.
Please come test us out. We need some guinea pigs. 😀
Again, this is a free service. So if we don't serve you well, just use our lists of online suppliers, tiling tool suppliers, adhesive suppliers etc and shop around yourself to find some of the good deals that are coming over Christmas and in the New Year when hopefully, fingers crossed, we're getting back to normal as a country!
Thanks for reading.
We'll be updating this site daily for the coming weeks.
Need Tiling Courses Too?
There are some tiling courses and tiling training centres that not only offer tiling NVQ's for wall and floor tilers. But they also offer measuring courses, courses to help you work out how much adhesives you need for which types of substrates and tile etc. And a whole host of other things.
Checkout our Tiling Courses site here: https://www.A1TilingCourses.co.uk/